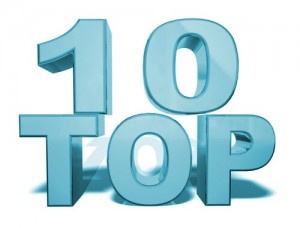 Nearly every state requires teachers to be working on their Masters degrees within a couple years of becoming licensed. This means that teachers must find a way to balance their teaching, their education, and their life. One of the most attractive ways to do this is through online education. Earning an online Masters in teaching offers teachers the flexibility they need to manage their busy schedules and pursue their Masters degree in a timely fashion.
Ranking the Top 10 Best Online Masters in Teaching Degree Programs
Online education has come a long way in the last few years and there are many strong choices available to teachers. All of the schools on this list are regionally accredited institutions and represent some of the best schools in the field of online education.
#1. The University of Southern California Rossier: Master's of Arts in Teaching
Executive Summary: USC succeeds in bringing their top flight education to the online market. The goal of the online masters in teaching programs at USC is to provide opportunity to adults that wish to attend a highly lauded academic institution but are impeded by work/life/education balance and geography.
Tuition: Tuition is slightly different for part time and full time programs. Full time is $45,518. Part time is $46,023. The numbers given are for the entire online masters in teaching program.
Unique Features: The University of Southern California is one of the top research universities in the world. The have a unique, academically rigorous approach to their graduate education programs that will more than prepare students to advance in their field.
#2. The University of Massachusetts : Master's in Educational Administration
Executive Summary: The University of Massachusetts is one of the most recognizable state schools in the country. The flagship campus, UMass Amherst was founded in 1863 and it has a rich educational tradition that has carried through to the modern day.
Tuition: Tuition for the M.Ed. program is $465.00 per credit plus fees.
Unique Features: UMass is one of the first state schools to begin offering an extremely wide variety of high quality online courses fully backed by the school's strong reputation. The reputation of UMass is partially derived from outstanding faculty and the online courses are taught by the same caliber professors as the traditional classes.
#3. Drexel University: M.S. in Teaching, Learning and Curriculum
Executive Summary: This program is focused on training teachers in the development of progressive curricula to meet the demand for teachers capable of integrating new learning technology, and customized learning techniques with current programs.
Tuition: The average cost per graduate class at Drexel University is $3,150.00.
Unique Features: Drexel University is a private university located in the heart of Philadelphia PA. The university is highly acclaimed for the quality of its academic programs and its world class faculty. Drexel offers a variety of M.S. education programs and concentrations, ensuring that whatever aspect of education you wish to earn your online graduate degree in, they likely have something that meets your needs.
#4. Oregon State University: Masters of Education (Ed.M.)
Executive Summary: Oregon State University, located in Portland, Oregon, is one of the top research universities in the country. The University was founded in 1868 and is one of the only universities in the country listed on the National Register of Historic Places.
Tuition:  Tuition at OSU, with the distance learning fee factored, in is $496.00 per credit.
Unique Features: The Masters of Education program at OSU offers students a customizable track allowing them to focus on their particular area of expertise, or to broaden the scope of their knowledge and become a more diverse professional.
#5. Post University: Master of Education (M.Ed.)
Executive Summary: Post University has a rich educational history. Founded in 1890 Post is a career driven university committed to providing students with the education necessary to become leaders in their respective fields. With a 15:1 student/faculty ratio, the level of personal attention and instruction is among the best available especially among schools that offer both online and traditional courses.
Tuition: Tuition at Post is very affordable at only $18,150 for the full 33 credit program.
Unique Features: Post's focus is on training not only competent, but innovative and creative education professionals. The Master of Education program at Post offers three different concentrations. Teaching and Learning, Instructional Design and Technology, and Higher Education Administration.
#6. University of Texas Arlington: Master's in Education (M.Ed.) in Curriculum and Instruction
Executive Summary: Another state school embracing the world of online education, The University of Texas Arlington offers a high quality, respected education for an affordable price for both in state and out of state students.
Tuition: Tuition at the University of Texas at Arlington is $9,840 for the whole program in state, and about $21,000 for the entire program out of state.
Unique Features: The university offers four major areas of study in Curriculum and Instruction: Literacy Studies, Mathematics Education, Science Education, and Educational Leadership and Policy Studies. This gives teachers an opportunity to pursue curriculum design and instruction in their given area of expertise, or to branch out and study what is necessary to become a leader in educational policy.
#7. Western Governors University: M.Ed. in Instructional Design
Executive Summary: Western Governors University opened its doors in 1998 with the goal of providing affordable access to professional degree programs for students regardless of geographic location. The focus of WGU has always been on flexibility and affordability, allowing working adults to earn their degrees at their own pace without breaking the bank.
Tuition: Tuition at WGU is calculated by 6 month terms. The M.Ed. degree program is $2,890.00 per term.
Unique Features: WGU is one of the most affordable online programs at just under $12,000 for the four term program. The M.Ed. in Instructional Design program has three major areas of study, these being Instructional Design and Performance Improvement, Measurement and Evaluation, and Research Fundamentals.
#8. Strayer University: Master's in Education
Executive Summary: Strayer University has been focused on aiding working professionals complete or continue their education since its founding in 1892. One of the key features of Strayer's programs is that they allow students the flexibility necessary to balance work, life, and education.
Tuition: Tuition for Strayer graduate programs is $2,250.00 per course.
Unique Features: Strayer has 95 real world campus locations in addition to its online program for a combined student count of 54,000 students worldwide. The average age of a Strayer student is 34, making it ideal for adult students wishing to pursue their Master's in Education degree among peers.
#9. Concordia University: Master's in Education (M.Ed.)
Executive Summary: Concordia University was founded in Portland, Oregon in 1905 and has been committed ever since to offering students a high quality education. Concordia is currently best known for superior education and enrichment in the field of education.
Tuition: Tuition for graduate programs at Concordia is $620.00 per credit.
Unique Features: Concordia is a 1,500 student Christian university founded originally to offer quality education to the Lutheran community in Portland. Concordia offers a wide selection of programs and concentrations within the education field.
#10. Capella University: Master of Science in Education, K-12 Studies
Executive Summary: Capella University has been one of the leaders in online only education. The University has striven to meet the standards to which brick and mortar institutions are held. Capella's programs are especially well suited to working teachers that need to earn their Master's degree offering flexibility and a high level of customization for their programs
.
Tuition: Tuition at Capella for the M.S. in Education, K-12 studies is $420 per credit.
Unique Features: This particular program focuses the student on absorbing all of the research based knowledge, skills and attitudes of successful teachers in the K-12 setting. Part of the process is helping a student build a portfolio as he or she learns that will demonstrate to future employers the student's master's level competencies.
Additional Resource: