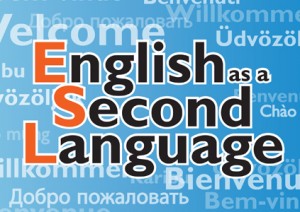 Masters in Teaching English as a Second Language – TESL or TESOL – is an in-depth professional education program that enables teachers to instruct English to non-English speakers at various levels. Fueling the demand for this specialized teaching is the increasing numbers of immigrants arriving in the United States, who have limited knowledge of the English language. Areas of employment include K-12 schools, community colleges, ESL – English as a Second Language – programs offered by adult education centers, and institutions of higher education. Globally, English has become the language of business, communications and networking leading to avenues for employment in several non-English speaking countries around the world. It is, hence, an attractive option for individuals seeking a foreign experience while making their advanced qualifications work for them.
How to Find the Top Masters in Teaching English as a Second Language
You must possess a bachelor's degree to apply to these programs, and your application is stronger if you also have some experience in the field of education. The first step in choosing a suitable program is to identify your goals and areas you are likely to seek employment, such as public or private schools, adult literacy programs, colleges or working overseas.
The next step is to assess the focus of the program to ensure it meets those individual goals. Evaluating the quality of a program entails performing a full background check of the faculty's academic credentials, scope of the curriculum and comparing it to those of other equivalent programs.
Finally, ensuring that the program offers on-site training facilities that foster a hands-on learning experience in a real classroom through observation and internship opportunities is important.
Certification required
An ESL certificate, obtained by completing an accredited teaching education program and an ESL subject test, administered by the state department of education certification board, is usually mandatory for candidates applying for positions at public schools in all US states.
There are many universities throughout the US that offer Masters and Graduate Certificates in TESL or TESOL. Schools receiving among the most favorable ratings for their programs include universities such as The Teachers College at Columbia University in New York, University of Hawaii – Manoa and University of Pittsburgh. Among online TESOL degree programs, University of Southern California's offers comprehensive online courses.
Careers and Salaries For Individuals With Masters in Teaching English as a Second Language Degrees
A strong demand has boosted the career outlook for teachers of English as a second language and is expected to grow another 15% by the year 2020. Masters in teaching English as a second language salaries come with competitive compensation packages with figures reflecting a national average of over $56,000 a year. States attracting larger numbers of immigrants offer even greater prospects for employment. Overall, if you love to teach, and if you are skilled in communicating with people through cultural and social barriers with sensitivity, a Masters in Teaching English as a Second Language is your gateway to a rewarding career.
Additional Resource: Top 10 Online Masters in Teaching programs