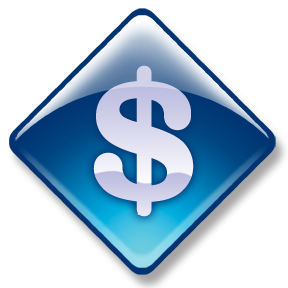 The Masters in Teaching salary can be a huge earnings boost for the professional educator accustomed to relying on a bachelor's degree and the associated limited salary. Most school corporations calibrate teacher salary based on the degree level of the teacher, in addition to experience. Earning a Masters in Teaching Degree can typically be done over two years and requires roughly 30 semester hours. Unlike undergraduate teaching programs where the focus is mostly on theory with just a few semesters of practicum, the master's level teaching program focuses extensively on best practices and methodology.
In addition to participating in field experiences at local schools, individuals who are enrolled in the master's degree program take a concentrated course load of classes in the subject they plan to teach: math, English, social studies or science. Those who plan to teach general elementary school classes concentrate on multiple subjects.
Among the best schools for graduate level teaching degrees are the University of Southern California's Rossier School of Education, which offers a Master of Arts in Teaching as part of its strong web-based virtual campus; and Penn State University, which offers the unique Penn Residency Master of Arts in Teaching, a one-of-a-kind graduate boarding school model.
Details About Masters in Teaching Salary
After graduating, teachers equipped with a master's in teaching degree can typically earn between a starting base salary of $32,500 to an advanced salary of $75,000, whether as mainstream teachers, alternative teachers, special education teachers, department heads or master teachers — a designation set aside for top educators. Master teachers, paid 10 percent to 30 percent more, are becoming more coveted and popular and earn the top Masters in Teaching salary.
Factors that increase a teacher's base salary include:
Education: Many schools weigh the quality of the graduate school program and its reputation in determining how skilled a teacher is and how much salary is deserved. Salary differentials written into contracts stipulate that those with master's degrees receive different salaries depending on the exact number of credit hours taken and the types of classes taken.
Classroom Performance: Increasingly, schools are using supervisor's evaluations and student standardized test results to shape teacher salary.
Experience: Most schools use a step salary schedule that increases salary in increments each year as a teacher racks up experience.
Location: A wide disparity exists across the country when it comes to teacher salaries due to cost of living, socioeconomic conditions and property taxes collected to fund schools. In New York, for example, a teacher with a master's degree and eight years of experience can earn $104,000. In a state like Oklahoma, that same teacher would earn about $35,900.
To qualify themselves to have even more earning power in the future, teachers across the nation with master's degrees should consider taking a graduate course or two in their spare time. Additional credit hours beyond a graduate degree are worth additional pay per credit hour in most contracts. If all the extra credit hours pertain to the teacher's subject area, that teacher can claim a "specialization," a designation suggesting expertise, which results in additional pay on top of the Masters in Teaching salary.